Tecnon Smart Display LED advertising machine was applied at Meiguan Expressway Guanlan Station.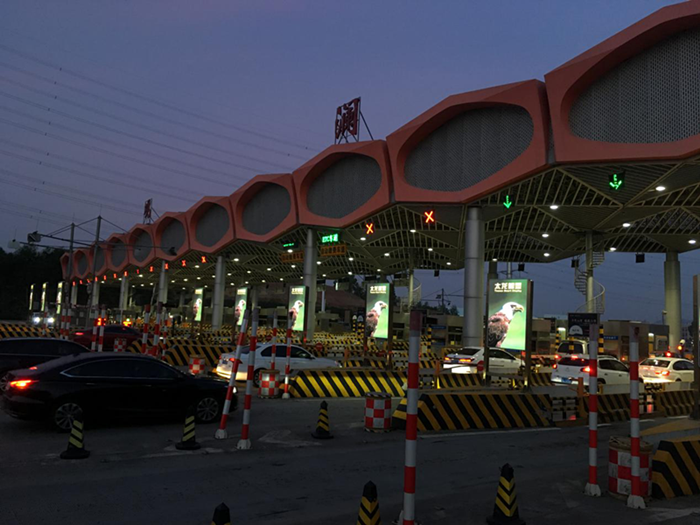 Only two days after the LED advertising machine of Shuiguan Express Bulong toll station was lighted, Tecnon Smart Display take another project, Guanlan Station, also successfully lit the LED advertising machine. In fact, along with the deteriorating "hot" of traditional advertising brands across the country, the outdoor advertising industry has become more difficult, and the all-round advancement of smart city construction has given the traditional outdoor advertising operators a big hit. In addition, as a key area for outdoor advertising, major high-speed toll stations have always been the top choice for commercial advertising in all walks of life.
Therefore, just as traditional advertisements slowly "fall off the curtain", LED advertising machines as a new generation of outdoor advertising media are becoming more and more "lifting tools" for upgrading and renovating high-speed toll stations. The completed high-speed toll station renovation project of Tailong Zhixian is located at the Guanlan toll station of Meiguan Expressway. 12 and 14 P3.841 LED advertising machines were placed at the entrance and exit of the toll station respectively. The floor flange is fixed on the island head of Guanlan Toll Station. Each size is 1200mm*1800mm. The stylish appearance of the narrow frame is matched with the high-definition and delicate picture display, which is very easy to attract the attention of passing vehicles. The real-time information content of the orientation is delivered.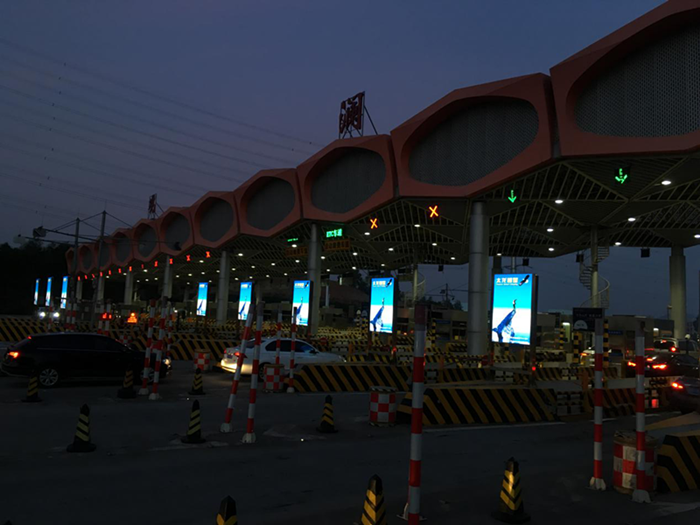 In addition to real-time information release and accurate content advertising, the P3.84 LED advertising machine simplifies operations, reduces operating costs, and further meets customers' outdoor advertising needs. In practical applications, it has high stability, reliability and safety. Not only can wireless cluster control and screen synchronization switch through mobile phones, tablets, computers and other devices, the management is more convenient and orderly; in addition, the P3.84 LED advertising machine also adds a light sensor to achieve automatic adjustment of outdoor brightness, remote hard Power outages and other functions, have a major breakthrough in energy saving, design also comes with monitoring and other functions, more conducive to big data collection and to ensure the safety of the station.
Tecnon Smart Display P3.84 LED advertising machine application advantages:
1. The appearance is simple and generous, the display form is rich, the picture quality is high-definition and delicate, and the changes are vivid;
2, the maximum brightness reaches 7000cd, with a light sensor, automatic brightness adjustment, more energy efficient;
3, using network cluster control (mobile phone, computer, Ipad), support remote synchronization update, low latency;
4, with leakage protection, lightning protection, support for remote hard power and automatic switch machine;
5, galvanized steel plate professional surface technology treatment, sunscreen explosion-proof, outdoor use for eight years without fading;
6. There is a buffer gap between the module and the box body, and the bent frame of the box body increases the strong ribs to withstand external gravity impact;
7. The control system is based on the Alibaba Cloud platform and supports Rom mirror data verification. No data is more secure.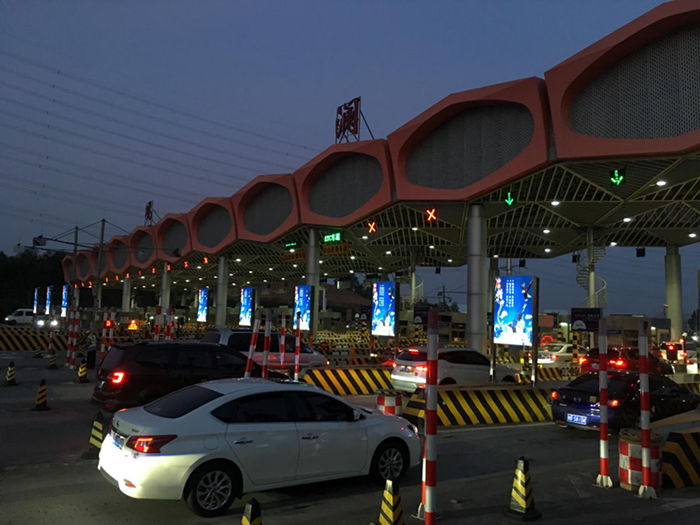 Up to now, Tecnon Smart Display has successfully lit up hundreds of LED advertising machines at high-speed toll stations nationwide. It is not difficult to see that in the current decline of traditional outdoor big-name advertisements, Tecnon Smart Display LED advertising machine is adhering to the throat of new outdoor advertising media equipment with rapid momentum, and has become a popular high-speed toll station information release carrier. It is worth mentioning that after the Meiguan Expressway Guanlan Station project, the Longgang Toll Station of Shuiguan Expressway is also on the way, let us look forward to it!
Please feel free to give your inquiry in the form below.
We will reply you in 24 hours.